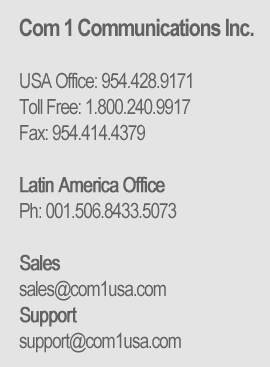 Business Email Hosting
Integrated Email Solutions Customized For Your Business
Forget the hassles, headaches and expense of maintaining your own Microsoft Exchange server. Instead, enjoy uninterrupted service, easy-to-use functionality, advanced security, and much more. You'll get the tools and administrative control you need for hassle-free business communications. Com 1 Communications provides email hosting at a level of service unparalleled in the industry.

YOU RUN YOUR BUSINESS. WE'LL TAKE CARE OF YOUR EMAIL

Choose customizable end to end Microsoft Exchange Hosting and hosted email services for your business and mobile messaging needs.

Getting Started is Easy!

The setup process is simple, and typically takes less than 24 hours. Our live support team is ready to help. If you find that you are not 100% satisfied with the service, cancellation is a breeze.


click here for more information, and/or call us for a free, no obligation phone consultation.