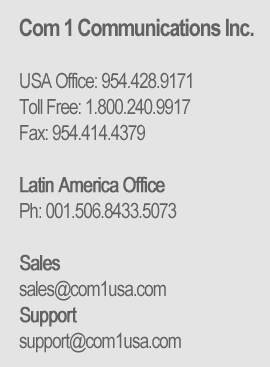 SEO/SEM Services
Why Does Your Website Need Professional Search Engine Optimization Services?

87% of all website traffic originates from the search engines, with the majority coming from a just a few major engines, like Google, Yahoo and MSN. If your company has an online presence but doesn't have top 10 on the major search engines for your targeted phrases then you're losing money to your competition every single day.

Com 1 Communications will make sure that your website gets the highest possible ranking for the targeted keyword phrases.

We do this through in-depth keyword analysis combined with a high level of commitment to placing your website above your competitors on the major search engines.

There are several key elements to setting up a successful search engine optimization strategy:

» Proper Keyword Selection

The success or failure of your search engine optimization strategy hinges upon this step of the process. We will do extensive research to find out what key phrases people are actually searching for, and then choose the terms that will bring your site the most targeted visitors.

» Website Content

We will help you develop a level of website content that will balance what the search engines want to see with what your website visitors will want to read. We will assure that your website content is formatted to be SEO friendly.

» On Page Search Engine Optimization

Our experienced SEO staff will write titles, meta tags and alt tags to help boost your natural search engine rankings. We will also work with the code & navigation structure to make sure it is search engine friendly.

» Link Building

Using the best natural link building programs, our staff will assist you in getting quality relevant links to your website. The more relevant links you have, the more important your website appears to the search engines. This is one of the most important parts of your marketing effort.
click here for more information, and/or call us for a free, no obligation phone consultation.