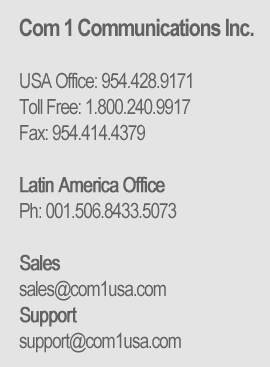 Customized CMS Solutions
Customized Content Management Solutions

Com 1 Communications is pleased to announce its affiliation with VIVVO CMS


Vivvo CMS is an intuitive content management system atop a powerful programming framework, empowering numerous industry leading online newspapers, magazines, journals, TV and radio stations.
Develop and manage content of your website quickly and with minimal hassle
Publish a website in a language of your choice
Create, share and distribute content among your partners and community
Make your content search engine friendly
Add images, audio or video to your pages
Deliver your content across different platforms, including podcasts and mobile
Get dedicated, friendly and fast technical support when you need it.
Many new website owners and entrepreneurs have chosen Vivvo as their point of entry into the professional content management market. Vivvo's scalability, feature richness and ease of use coupled with competitively priced licenses are its key advantages over other commercial CMS solutions. Furthermore, when compared to free open-source systems, Vivvo offers you a fast and hassle-free way to develop and manage your website with help from our dedicated technical support.

So, what are the key features of Vivvo CMS offers?
Intuitive, easy to use administration - Forget about a complex website administration with a zillion of menus and options you need weeks to grasp. You will be amazed how simple and self-explanatory things can be.
Full media integration - Want to start your own YouTube? Or WebTV? Streaming has never been easier and it is hard to imagine Web 2.0 publishing without it!
Scalability and robustness for large websites - What are the vital questions that you ask yourself when evaluating software for your site? Will this software be capable of handling 10,000 visitors per day? What will happen when I reach 200,000 articles? Will it crash when 500 visitors try to open single page at the same time? Vivvo offers the stability that you can expect in large enterprise content management systems, with smart page caching, optimized database queries.
Smart output for various formats and devices (xHTML, Mobile/Palm, PDF, RSS/Atom).
Full multilingual support with over 20 different language packs.

Com 1 Communications offers advanced VIVVO Customization as well as software licenses and premium support
click here for more information, and/or call us for a free, no obligation phone consultation.